Copywriting
Use the power of words to promote your business with Kall Kwik Bury St Edmunds
Contact us to arrange a meeting on 01284 752266 to discuss your project further.
Arrange a meeting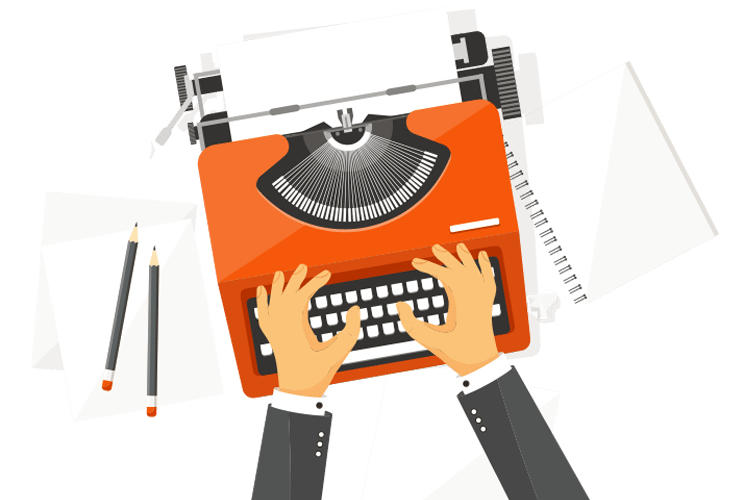 Copywriting Services for Businesses in Suffolk
The art of selling products and services – and perhaps, more importantly, brands – through words, is an important marketing tool for businesses.
Whether online or in print, your copy can really help you to stand out from the crowd.
Persuasive Copy
Whether creating a catchy headline for your marketing literature or producing compelling copy for your website, persuasive writing can really help you relate to potential customers. The right text in the right place can keep your audience interested – really bringing your message to life.
Content Marketing
And it doesn't stop there. Our imaginative and creative team can provide your company with enthralling copy for your online and email marketing promotions; informative blogs and social media posts that your customers will love; and inspiring text for brochures or direct mail campaigns – really selling your brand and services to prospective clients.
Quality content is key to winning sales. It captivates the reader, persuading them to act on what they're reading. It's also great for SEO, engaging site visitors, reducing bounce rates, and keeping them coming back for more.
Creative Process
The creative process couldn't be simpler. No more time wasted trying to craft that monthly blog. No more headaches working out whether to use 'there, their, or they're'. We'll do all the hard-work for you.
An informal chat with our team will be enough for us to appreciate your brand and its tone, as well as understand your goals and objectives. From there it's all about creating great content that fits your style.
Whether it's casting an eagle eye over your own written content, or crafting original material created just for you, we'll help make sure your marketing material speaks volumes about your business.
Request a quote
Contact us for a price on 01284 752266.
Contact Us
Kall Kwik Bury St Edmunds, Burridge House, Brunel Business Court, Eastern Way, Bury St Edmunds, Suffolk, IP32 7AJ, United Kingdom

Registered in england number 4778685
Your account will be closed and all data will be permanently deleted and cannot be recovered. Are you sure?