Flags
Feather? Teardrop? Rectangle? We have the perfect flag for your business.
Contact us about your flag options on 01284 752266 for your events.
Arrange a meeting
Attract the attention of potential customers
A great tool for advertising your company at events or adding kerb appeal to your business address, a flag is perfect for attracting attention and increasing footfall.
Ideal for indoor or outdoor use, our flags are a cost-effective branding solution for promoting your business, products or events. Perfect for displaying your company logo, our flags are printed onto lightweight 115gsm knitted polyester, allowing for excellent image reproduction and show through.
Supported by a reinforced aluminium pole, we have seven base options for ultimate stability, ensuring you'll be seen come rain or shine.
Shapes of flags available
Feather – As its name suggests, a feather flag resembles a large feather, and when flapping in the breeze can really attract a potential customer's attention
Teardrop – Great for advertising your business, these flags look great when printed with just a simple company logo
Rectangle – Providing the largest printable area, a rectangular flag allows for more detail than other shapes
Perfect for a whole host of marketing uses, our flags are great for retail and food outlets, trade stands and car forecourts.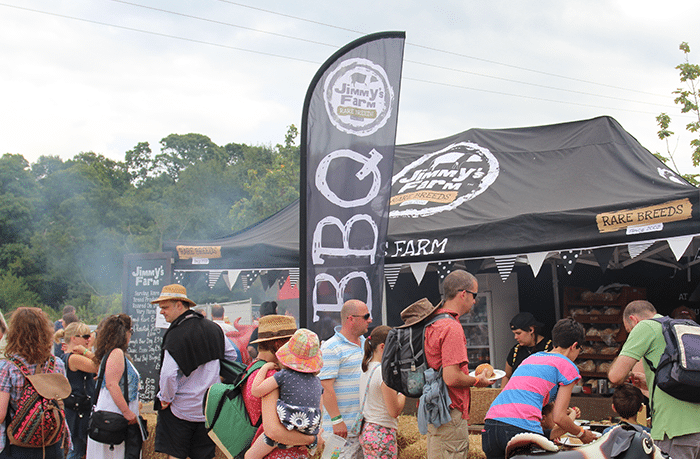 Single or Double Sided?
Most of our flags are printed on one side, with the reverse image being shown through on the other side.
Where a logo or text must appear correctly on both sides of the flag, a double-sided print option with a liner in the middle is also available.
Whatever you need promoting, the movement of a row of flags fluttering in the wind is a great way of being seen.
Flag Bases
Our flags come with a variety of bases depending on your needs.
Car Base – Can be placed under a car wheel. Perfect for sales forecourts.
Cross Base – Made from steel, this base is ideal for indoor use, or alternatively secured with ground pegs or a water weighting ring for outdoor use
Water/Sand Base – Perfect for use outside, this base offers great stability when filled
Ground Spike – For external use, the spike can be secured in soft ground, including grass, sand and even snow.
Base Plate – Heavy duty, the base plate can also be pegged into the ground.
Don't wave a white flag
A long-lasting marketing solution, flags can be taken down and washed, easily transported, and unlike some outdoor marketing solutions, are portable enough to be taken inside, outside of business hours, protecting them from the elements.
Contact us to discuss your options further on 01284 752266.
Request a quote
Contact us for a price on 01284 752266.
Contact Us
Kall Kwik Bury St Edmunds, Burridge House, Brunel Business Court, Eastern Way, Bury St Edmunds, Suffolk, IP32 7AJ, United Kingdom

Registered in england number 4778685
Your account will be closed and all data will be permanently deleted and cannot be recovered. Are you sure?